Meet our Veterans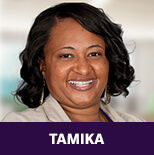 Served as an Air Force reservist for six years
Awarded the honor of Marksmen during basic training
Hired in 2012 as a Collector
Graduated and commissioned from the United States Air Force Academy with a degree in Business Management
Served five years on active duty in the Air Force achieving the rank of Captain
Was stationed at Dover Air Force Base, DE and Wright-Patterson Air Force Base, OH
Hired by Navient in 2014 as a Disaster Recovery Architect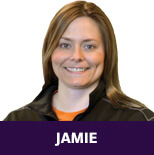 Graduated and commissioned from the United States Military Academy with a degree in Environmental Science
Served five years on active duty in the Army achieving the rank of Captain, and two years with the Indiana National Guard
Hired in 2006 as a Unit Collections Manager
Achieved the rank of Technical Sergeant
Was named Aircraft Maintenance Professional of the Year for the 48th Maintenance Group in 2006-07
Graduated with a BS from Indiana University Kelley School of Business majoring in Human Resource Management, and Management using the GI Bill
Thank You For Your Service
You served your country with pride. Now bring your drive, determination and skills to help our 31 million customers navigate the path to financial success. Join Navient, the new name in loan management, servicing, and asset recovery.
We are a member of the 100,000 Jobs Mission and have established a Veterans Employee Resource Group to welcome and support veterans during their employment with our organization.
At Navient, you can expect the energy and focus of a new company, and the stability and expertise of a Fortune 500 industry leader.
We offer an entrepreneurial environment, rich with opportunity and reward. And our employees enjoy excellent benefits. View Our Benefits Brochure