About Navient
Navient® is the Nation's leading loan management, servicing, and asset recovery company. For more than 40 years we were a highly acclaimed employer as part of Sallie Mae. Now Navient, along with our subsidiary companies—Xtend Healthcare, Gila Corporation, General Revenue Corporation, Pioneer Credit Recovery, Duncan Solutions, Earnest-- continues to offer attractive employment opportunities in over 15 geographic locations including Puerto Rico.
In 2015 we expanded our capabilities with the addition of Gila Corporation to the Navient family. Founded in 1991, Gila, LLC is based in Austin, TX and offers business process outsourcing focusing on revenue enhancement services. Gila serves state governments, transportation authorities, municipal government entities and other public entities, using a technology platform that delivers exceptional customer service. To further our capabilities in this market, in 2017 we welcomed Duncan Solutions to the Navient family. Duncan Solutions is a full-service parking management company and a leading provider of parking management services to municipal and commercial clients, including citation processing, debt collections, and integrated on-street parking management services.
In 2016 we broadened our business diversity with the addition of Nashville, TN based Xtend Healthcare. Xtend is one of the top providers of outsourced revenue cycle management and analytics for healthcare entities ranging from critical-access hospitals to those with more than 2,000 patient beds, and from individual facilities to multi-hospital, university-affiliated health systems. Read more
Navient offers an entrepreneurial environment, rich with opportunity and reward. Through our annual employee engagement survey, we learn what is most important to our employees and strive to align our offerings and work settings accordingly. Navient employees have the opportunity to shape their career through active participation in goal setting and regular performance reviews and career path discussions.
As an employee of Navient, we care about your well-being, both professionally and in your personal life. That's why we offer services to help you take care of both personal concerns and life issues. We offer: medical, dental and vision coverage, on-site gym or gym membership subsidy, Employee Assistance Program (EAP), Free smoking cessation program, Annual Flu shot program, 401(k) Savings Plan, Employee Stock Purchase Plan, Flex Spending Accounts, a Health Savings Account, and more.
We are a service-oriented, fast growing company, and invite you to join our talented and diverse team. Read less
You served your country with pride.
Now, help millions of Americans navigate the path to financial success.
Learn More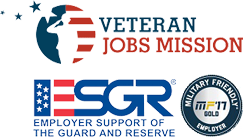 The Navient Way
History
Since our creation in 1973, we have learned, evolved, and led in loan management, servicing and asset recovery. We offer the energy and focus of a new company, and the stability and expertise of an industry leader with more than 40 years of experience.
Read More
Upcoming Events
Fishers - Job Fair

Tuesday 11/13, 10am-6pm

11100 USA Parkway

Fishers, IN 46037

Wilkes-Barre - Job Fair

Thursday 11/15, 10am-6pm

220 Lasley Avenue

Wilkes-Barre, PA 18706

Perry - Open Interviews

Thursday 11/15, 10am-7pm

20 Parker Lane

Perry, NY 14530

Horseheads - Open Interviews

Friday 11/16, 9am-3pm

325 Daniel Zenker Drive

Horseheads, NY 14845

Arcade - Open Interviews

Monday 11/19, 10am-6pm

26 Edward Street

Arcade, NY 14009

Horseheads - Open Interviews

Friday 11/30, 9am-3pm

325 Daniel Zenker Drive

Horseheads, NY 14845

Perry - Open Interviews

Wednesday 12/12, 10am-7pm

20 Parker Lane

Perry, NY 14530

Horseheads - Open Interviews

Friday 12/14, 9am-3pm

325 Daniel Zenker Drive

Horseheads, NY 14845

Arcade - Open Interviews

Wednesday 12/19, 10am-6pm

26 Edward Street

Arcade, NY 14009